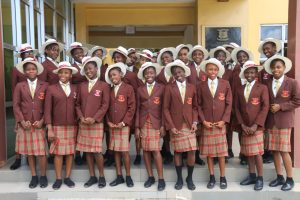 Academic Curricula:
In Beulah International School, we run both the Nigerian and British curricula to prepare our students for the following exams; WAEC, NECO, Cambridge IGCSE examinations and IELTS.
Examination and Assessments:
Continuous assessments test are administered thrice a term for senior classes, four times for junior, while examinations comes at the end of each term. Our results are published on the internet termly. To access them, Visit beulah.gradedesk.com Enter your phone number (the one you receive our SMS on). Enter "school" for password, click on ward's performance. For more information, please contact the school.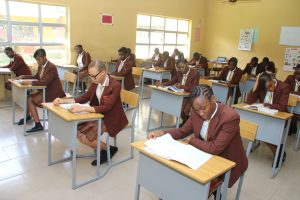 Exam Preparatory Classes:
These classes are organized majorly for final year students in JSS3 and SS3. The classes hold during holidays to prepare them for all external examinations such as NECO, WASSCE, UTME and Cambridge IGCSE Examinations. Some of these classes hold during holiday periods.
Junior Secondary Academic Grading
0 – 54 Fail
55 – 65 Pass
66 – 74 Credit
 Senior Secondary Academic Grading
A1 85 and above
B2 80 – 84
B3 75 – 79
C4 70 – 74
C5 65 – 69
C6 60 – 64
D7 55 – 59
E8 50 – 54
F9 49 – 0